Understanding How Education Has Changed During the Pandemic [INFOGRAPHIC]
As coronavirus disease 2019 (COVID-19) has been spreading throughout the world, schools have been re-evaluating their safety protocols, as have universities and other academic establishments.
According to recent studies, school closures have impacted over 1.2 billion kids globally. This effect has created alternative measures like eLearning.
There's been a seismic shift from physical interaction to online learning during COVID-19, such that schools now implement reliable technology tools to support education and maintain a sense of normalcy. For instance, we've witnessed the rise of video conferencing. But could this be temporary?
What happens once the dust settles? Will schools revert to on-site studies? To answer these questions, we must first understand the pandemic's influence on the educational system.
A Review on Education 2020 Revolution
One of 2020's biggest transformations to education is the shift from a teacher-centered model to a student-centered option. This change paved a way for more academic independence, autonomy, and self-direct learning. It created a safer environment for teachers and students.
During the learning year, academic institutions like Southern New Hampshire University and Colorado Technical University witnessed changes in undergraduate online enrolment, from 6,515 to 64,484 and 213 to 21,161, respectively.
Similar to the U.S., China's online learning rate skyrocketed. In Wuhan, about 730,000 K-12 students attended virtual classes.
Another notable observation centers on the increased involvement of tech companies in online education. Products, like Google Meet and Zoom, have received more recognition and patronage from educators and learners alike. They, however, constitute a fraction of the post-COVID developments.
Understanding the Dynamics of Online Classes
"How do online classes work?" you may be wondering. Online classes, also known as virtual classes, are offered via the internet. Students from varying locations access them typically in the form of a streaming video or a series of downloadable videos.
Online classrooms differ from their counterparts in several ways. Some of these benefits include:
Being able to work at your own pace
Bigger networking opportunities
Increased student-tutor engagement
Accelerated academic calendar and graduation
An effective learning environment and process
Flexibility, concerning balancing work-school lifestyle
Convenience, especially for those living in remote locations
With these advantages, many students consider a change in the education system, triggered by the pandemic, as a blessing in disguise. But then, how has education changed, in light of the pandemic?
Potential Impacts of COVID-19 on Education
With virtual classrooms and online learning, educational centers are turning out to be more efficient and effective. This form of education holds great potential to meet our ever-evolving demands, as well as overcome the pandemic's effect. However, it is not without its drawbacks.
While academic virtual education is great for students, they might find it challenging to overcome the emotional and psychological effects of the pandemic.
With potential changes in education, if schools are to remain open, eLearning will have to go further than simply replacing the physical environment. It will have to embrace a holistic model.
Using this approach, students would need to build the capacity to study independently. They'll also have to make new connections and engage in meaningful learning experiences. In time, they'll become "life-long learners."
Schools may replace on-campus management with virtual academic administration. Doing this will increase access to online tutors. Likewise, learning will go beyond classroom-based discussions to include activities, like virtual assessments and online projects.
In evaluating what schools could be at a time like this, we must embrace these changes, not simply put a lid on them. Adaptability is essential in every sector, including education. However, some people would prefer to simply turn back the clock and return to the way things were.
Whichever way, one fact remains, this period comes packed with several lessons that will shape the future of learning.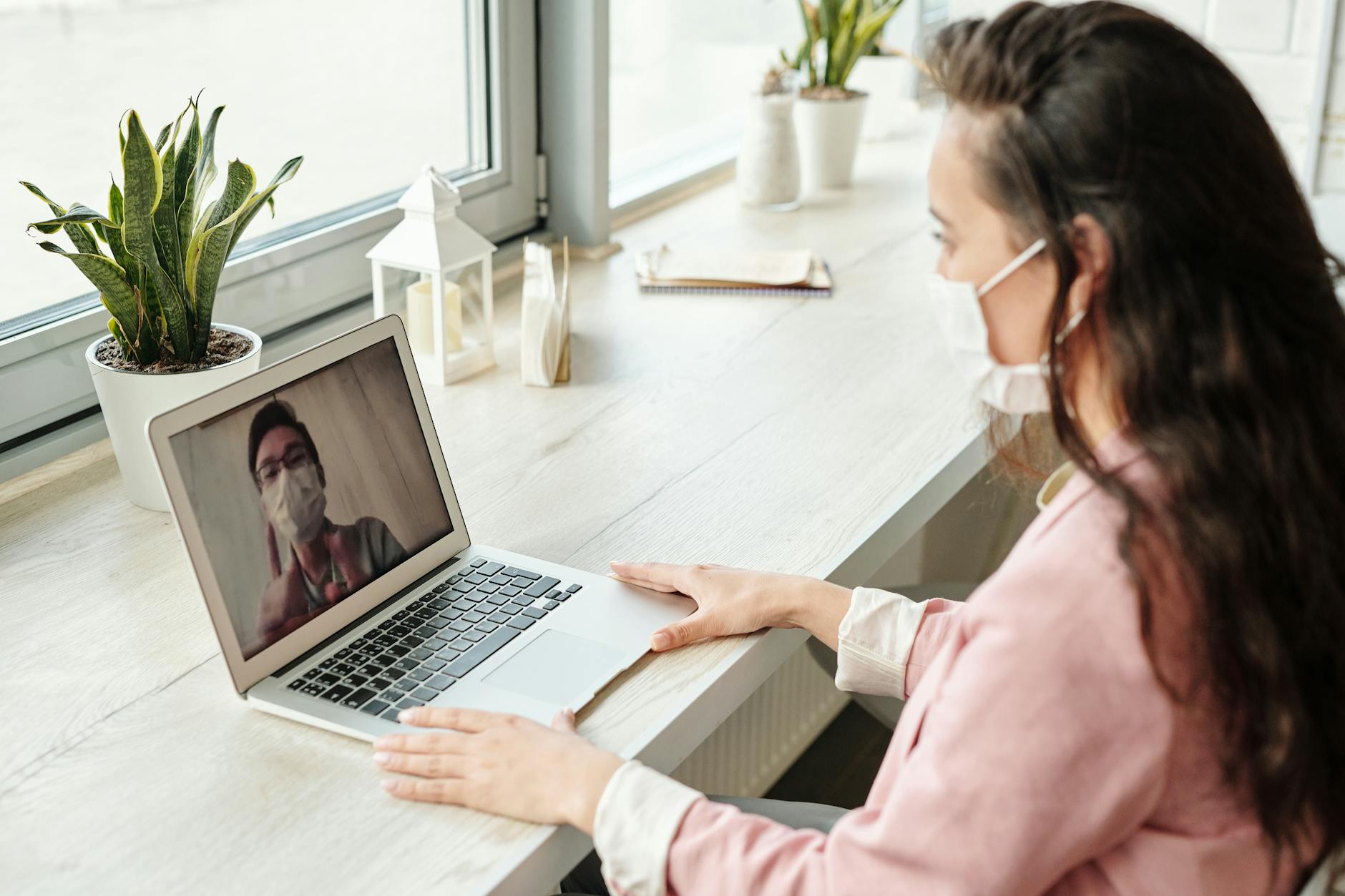 Will Online Learning be Challenging for Students?
With the traditional classroom background out of the way, students may feel out of place and uncomfortable. To some, being isolated in their homes for a long time will make them seem even more alone. This would include teenagers and college students living off-campus.
Some critics even argue that students may have a hard time knowing themselves if they aren't exposed to other people. They might not establish healthy relationships. Besides, physical interaction has its place in increasing learning.
Then there is the ironic factor of accessibility. Students who reside in rural areas may have difficulty enrolling in online programs or even lose access to eLearning completely. This factor is especially true in areas where internet connection is limited or non-existent.
As virtual learning becomes more commonplace, the challenge of accessibility will not go away. Even if it was easy to gain access to a college-level online education, there would always be students who struggle to complete a degree. They don't lack the intelligence to finish their programs.
Such students may find online classes challenging to cope with and prefer physical learning. Another problem related to the technological gap posed by the pandemic is access to technological devices. Not every student has access to PCs and smartphones.
Without such devices, they would have to complete their assignments through a less-than-ideal medium. Even the use of internet cafés may not be optimal, especially if access to virtual classrooms requires commuting. Moreover, a stable internet connection isn't guaranteed.
Reinventing the Wheels of Education
The importance of education cannot be overstated during this period. As the world re-orients itself to address the pandemic, many institutions will need to find ways to innovate, leading to changes in higher education. It doesn't imply that physical learning is long gone.
In actuality, it is here to stay. Nevertheless, online learning will continue to make the world a global village, while equipping students with more control. Some believe that it is only a matter of time before it becomes standard practice in college.
Given the fact that the world is yet to recover from the pandemic, tutors and students must prepare to adapt to the new educational environment. Besides, this era demonstrates the role of technology in academics. School closures shouldn't be the end of learning.
Students' Experiences from the Pandemic
According to the poll of the Bestessayservicesradar, here are some students' experiences on COVID-19's educational impact:
"The pandemic has put my school on hold. However, online classes have made it possible for me to keep learning at my pace. For the first time in my career, I'm having the chance to work on things that really interest me."
Leslie M.
"I used to study in a large lecture hall. But during the pandemic, I had to make do with studying on my own. The online experience is easier than I anticipated. If my lectures become like this, I'll have no problems getting the required scores in school."
Steven C.
"I had to spend the first half of the semester using a different learning method. But during the pandemic, I have access to my laptop. It allows me to study at my own pace."
Lan Yüan
Take-Home Lessons: Conclusion
As some schools reopen, tutors and students have learned a lot from the pandemic. Many people can attest to the fact that schools can no longer operate in the same manner as they did during the pre-COVID-19 era. Transitioning to online education will be the best approach.
As it continues, one wonders if the future of learning will be a mixed bag. For the time being, all indicators point in that direction. Perhaps, there will be beneficial improvements.